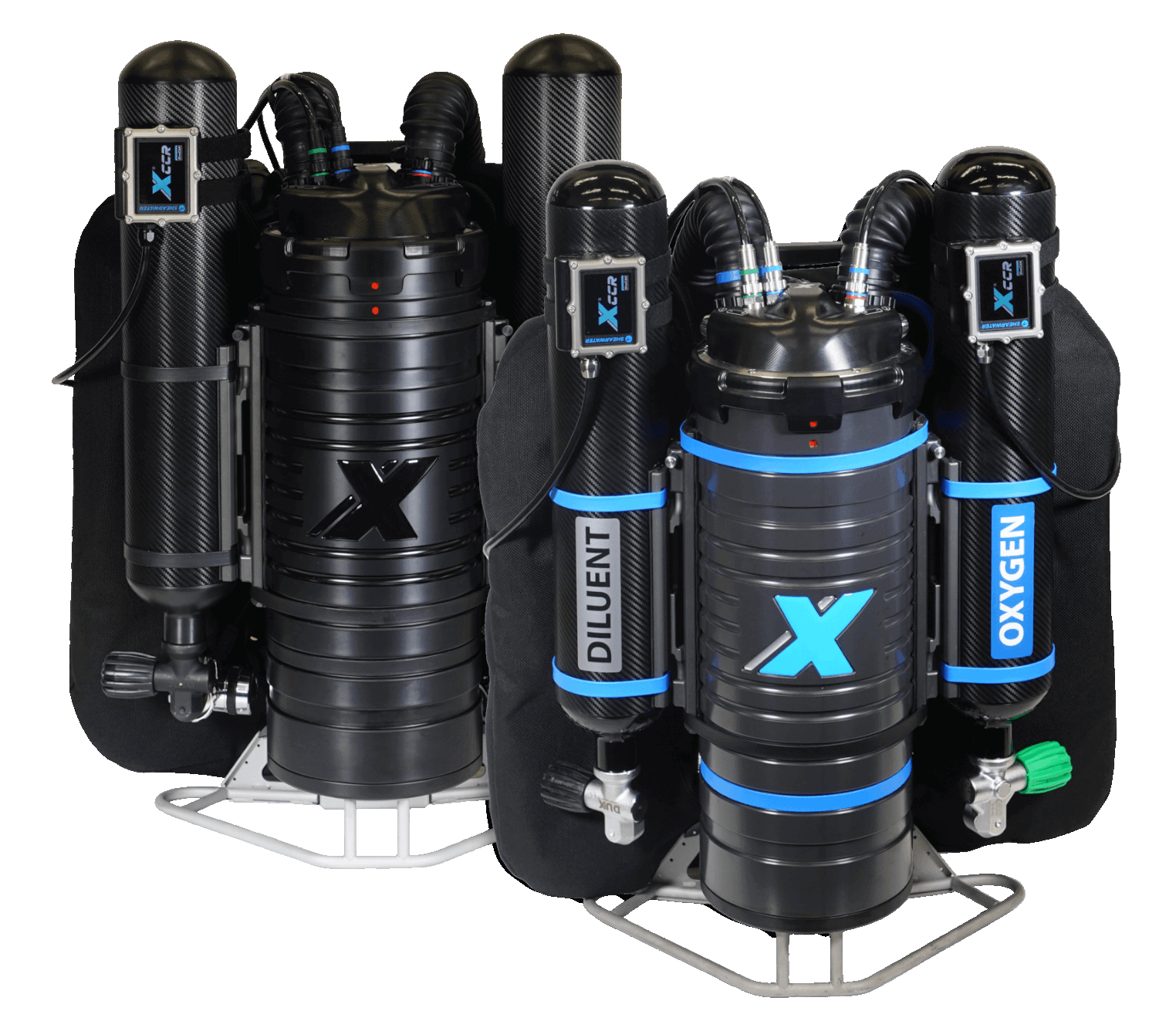 XCCR is an expedition grade
mixed gas rebreather
developed with respect to the needs of technical divers and explorers, well suited for recreational and extreme use.
Made with ergonomic, durable and user-friendly design offering exceptional reliability, world class robustness and very easy maintenance.
Provides ease-of breathing with a minimum of 6 hour duration
even in depths over 150m.
Easily expandable & upgradable.
The power is in the details
The features that make the difference
Ultimate in flexible unit confguration
including multiple canisters, scrubbers, counterlungs, cylinders, back plates, BCD wings and regulators.
Radial
Scrubber
with extremely low flow resistance and a duration of at least 6 hours even in extreme conditions.
Cutting edge Shearwater electronics package
including integrated multi-gas decompression calculation, CO2 monitoring, high pressure gas monitoring and Stack Timer on the primary controller.
Variable connections of electronics devices
Primary Controller, Head-up Display, NERD2 or Secondary computer, connected via reliable watertight connectors
rated up to 300m.
Two Li-Ion
batteries 18650
independent and easy replaceable for the ultimate power supply and redundancy, located outside of the breathing loop.
Easily removable Sensor Cartridge
with three O2 sensors and one built-in CO2 sensor making it easy to dry, check or replace cells.
Industry unique Quick Bayonet Lock
on the CCR
head & Canister.
User replaceable
Solenoid
made of stainless steel, without any need to adjust the medium pressure.
Quick-release
fasteners
on gas cylinders for easy and quick replacement.
BOV
Shrimp
(bail-out valve) as standard equipment.